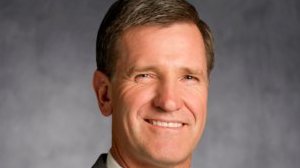 The challenges and opportunities of assessment are clearly here to stay and at many institutions, my own included, we have moved beyond the inevitable initial befuddlement and instinctive resistance.  While full attainment of the 'culture of assessment' might be one of those objectives that recedes nearly as fast as one approaches it, it is now coming distantly into view so that some follow-on questions are increasingly on my mind.  Questions such as:
How do we in the liberal arts world assess our more ineffable learning goals, and thereby help to distinguish our sector from the rest of higher education?
Clearly the responsibility for the learning attainment of an individual student is shared between that student and the institution he or she is attending.  How do we frame this shared accountability such that the learning of student agency is enhanced rather then undermined?
Having gotten to know a sizable number of Berea's 1600 students and countless others at Haverford and Colgate before, I impressed by their individuality.  To what extent must and should institutional learning goals reflect that uniqueness?  A "least common denominator approach" will certainly miss much of the transformative value of a college education.
Muriel Rukeyser penned the line "The Universe is made of stories, not of atoms" (from her poem, "The Speed of Darkness").  In assessing learning outcomes, the qualitative methodologies of social science have been employed less than the quantitative ones to date, perhaps for reasons of efficiency.  Are we thereby missing something essential?
Eventually a new culture attracts anthropological inquiry.  I look forward to being a thoughtful "native".
Lyle Roelofs, President, Berea College