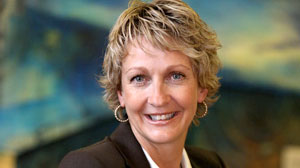 As an economist and a president, I'm concerned that the growing emphasis, especially from the federal government, on affordability, job preparation, and student loan debt (and default) is shifting the focus from what we do best—provide a liberal arts education that nurtures creativity and innovation at a level that few other institutions on this planet can match.
Yes, these economic issues are important. But a greater distinction needs to be made among the more than 4,000 institutions of higher education in the U.S., including community colleges, public two- and four-year colleges and universities, private nonprofit colleges and universities, and a rapidly growing for-profit sector—all with economic models that differ in important ways.
What are we focused on at Colorado College? While we are taking steps to ensure that all students, regardless of family income, can attend and succeed at our college, we have also developed a strategic plan that focuses on strengthening our definition and profile as a distinctive place of learning, making a deeper investment in addressing social and environmental challenges, and enhancing our campus with both regional and global perspectives in mind.
With this plan, we will build on our strong record of developing human potential—one undergraduate at a time. Being recognized for our distinctiveness, rather than being grouped with a very broad range of institutional types, would benefit all liberal arts colleges, as well as students, families, and the general public.
Jill Tiefenthaler, President, Colorado College