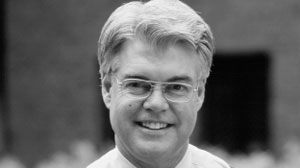 For many years, the kind of education offered at residential liberal arts colleges has been the undergraduate gold standard. At small liberal arts colleges, in particular, talented and motivated students have developed skills of critical inquiry and analysis; excellence in written and oral communication; scientific literacy (created in part through actual research using graduate-level instruments); and confidence born of close interaction with top teacher-scholars – in short, the skills and habits of mind that would enable them to achieve successful careers and fulfilling lives.
Today, however, liberal arts colleges are on the defensive. What exactly is the value we offer to our students? Can this value be quantified or otherwise measured? Aren't we just too expensive, and too elitist? Can't students get just as good an education from a less-expensive alternative, or perhaps even online? In today's highly competitive global economy, shouldn't students be focused on getting a job instead of wasting their time on anything associated with the word 'liberal'? Finally, our price *is* high, and the radical realignment in the way our nation pays for college – especially given governmental disinvestment in higher education – is leaving more and more families wondering whether they are prepared to make the necessary commitment.
Well, we absolutely *are* worth the investment. Indeed, countries around the world, research universities at home, and even distance learning providers are trying to offer educational experiences that approximate our student-centered paradigm. Today, liberal arts colleges are more inclusive than ever – making enormous efforts to increase financial aid and diversify student populations by assuring access to deserving students, regardless of their family background. Most importantly, our goals of, first, continuing to give undergraduate students an unparalleled educational experience and, second, helping them connect that experience with the next stages of their lives, have never been more successfully achieved.
But if we wish to maintain our schools' and our sector's strength and vitality, we must do a far better job of both controlling costs and demonstrating – on personal and societal grounds – exactly *why* we are worth the investment. To do all this, while continuing to provide a cutting-edge undergraduate education, remains our greatest challenge.
Philip Glotzbach, President, Skidmore College