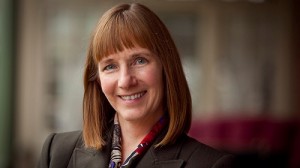 I admire Cathy Davidson's pithy comment about teaching and technology: "If we can be replaced by computers, we should be."  I think that pedagogical challenge is applicable to higher education as a whole and liberal arts colleges in particular.  If we are not able to offer and justify an education that is superior to what students can obtain from MOOCs, or other new players in the higher ed marketplace, we will not deserve to survive.
We sometimes regard what has been called a "tsunami" of change as if it were an unexpected disaster, but it is a logical extension at the institutional level of what we have seen happening in the classroom over the last decade or more. The "flipped classroom" is becoming the "flipped college":  just as the classroom is no longer the sole arena of instruction, and the professor is no longer the sole provider of content, so too colleges and universities are now faced with the prospect of students going outside our own walls and importing courses and credits from elsewhere. Pedagogy is being transformed and energized by these changes; higher education can be as well.
Part of our response may need to be increased flexibility in our own institutional structures. But I believe the core of our response must be a reinvention and celebration of the unique opportunities afforded by the immersive, 24/7 educational environment of a residential liberal arts college.  There is a big difference between watching an education and living it.  We have to be prepared to make that difference visible, and real.
Alison Byerly, President, Lafayette College