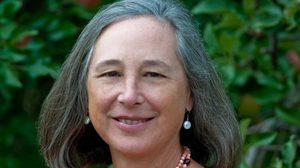 When I see President Obama's "Score Card" purporting to measure the value and performance of colleges and universities, I ponder how we define "value."
It's not that students and families do not deserve to know what are the net costs, graduation rates, average debt, or loan default rates. They might want to know what kinds of jobs graduates find. But are those the best descriptors of our value? I'd like to see other elements that might be even more important for "return on the individual" and the results for our democracy.
How do we assure that students acquire the skills they need to learn how to learn, to adapt to a rapidly changing economy and society? In fact, we can measure critical thinking, problem solving, and the ability to express oneself clearly and compellingly—the very qualities employers say they seek.
What about the civic mission of higher education? We know college graduates vote more frequently, volunteer, and are more philanthropic. How are we measuring and demonstrating the value of civic engagement?
The "Right to Know Before You Go" bill in Congress will require our institutions to report on types of jobs and salaries earned. More and more we read about which majors will guarantee higher salaries. We must resist being measured only in terms that are monetized and we must fight for the love of learning, discovery of new knowledge, and the precious time for students to define and expand their capacities—including their contributions to the common good.
Ellen McCulloch-Lovell, President, Marlboro College