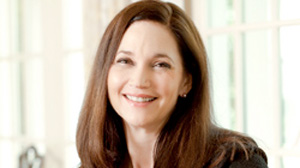 Our rapidly changing world urgently needs creative, disciplined, eloquent leaders with the courage, integrity, resilience, personal presence, and intellectual tools to tackle complex challenges in health care, education, sustainability, economic growth, and social justice.
At Davidson College, we are using new technologies both to expand our impact and to ensure that Davidson can lead in this new environment through four key strategies: 1) seeking out talented young people from around the country and world irrespective of their financial circumstances, enabling them to thrive at Davidson and beyond; 2) building a challenging curricula based on students doing original work, so that they graduate with a portfolio of work, rather than simply a transcript with grades; 3) offering students significant opportunities in emerging crucial fields, like computer science, global languages, computational biology, cognitive sciences, digital studies, and environmental studies; and 4) moving our students efficiently from our campus to meaningful work in the world.
Ultimately, our societal value is measured by what our graduates do, the lives they lead, and the impact they exert. The world is changing quickly, and we can't wait. Join us.
Carol Quillen, President, Davidson College