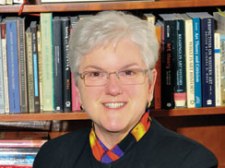 It seems to me that the past two years' discussions of liberal arts education on the precipice are subsiding. As study after study of what employers really want is published, it is clear that employers seek talent beyond a particular skill set. Instead, they report that they actually prefer someone who is well-educated.
The latest of these was the survey just released by Northeastern University revealing that the majority of respondents did, indeed, consider a well-rounded education superior to job-specific skills. In the same survey, both employers and the public rated writing and communication as a most-desirable talent. With the ability to articulate and communicate clearly, to think critically and creatively, to problem solve and to make reasoned moral decisions, the well-educated employee can easily take on more training and develop a skill set when needed.
As we know, the broadly educated college graduate is both the aim and the product of the liberal arts. Do I worry about the liberal arts' survival? Based on my above thoughts, not really: I think that this superior form of education will continue.
Do I worry about its value being recognized by the general public, especially a public overly influenced by passing political trends? Yes, I do.
Do we all worry about the cost of a good, solid, liberal arts education? Of course, and therein lies the biggest issue. The current practice of many small liberal arts colleges which must discount heavily while offering increasing merit aid to attract students is to my mind the Higher Education arms race which cannot be sustained much longer. In order to continue to offer the liberal arts education that we know is the best education of leaders for the future, we must address the ongoing issue of cost.
Sharon Hirsh, President, Rosemont College