Luncheon Speaker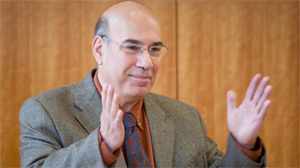 Jay Parini '70
D.E. Axinn Professor of English and Creative Writing
Middlebury College
Parini is a poet, novelist, biographer, and critic. His five books of poetry include The Art of Subtraction: New and Selected Poems. He has written eight novels, including Benjamin's Crossing, The Apprentice Lover, The Passages of H.M., and The Last Station. The latter was made into an Academy Award-nominated film starring Helen Mirren and Christopher Plummer. He has written biographies of John Steinbeck, Robert Frost, and William Faulkner. His non-fiction works include Why Poetry Matters and Promised Land: Thirteen Books that Changed America. He writes for various publications, including The New York Times, The Guardian, and The Chronicle of Higher Education.
Inaugural Convocation Speakers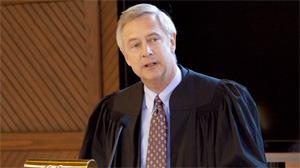 John M. McCardell Jr.
Vice-Chancellor and President, Sewanee: The University of the South
McCardell, president emeritus of Middlebury College, became the 16th vice-chancellor of the university in July 2010, with the formal installation during Founders' Day ceremonies in October. He is a distinguished historian and respected national leader in liberal arts education. He possesses a record of achievement as a scholar of the American South, as the chief executive of one of America's finest liberal arts colleges, and as a respected national figure in the public discussion about higher education and student life.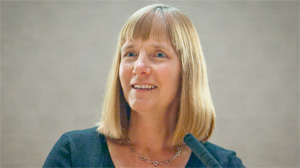 Alison Byerly
President, Lafayette College
A nationally recognized scholar, Byerly is one of the nation's most prominent thought leaders on the role of technology in higher education. She has a long and deep involvement in and commitment to an interdisciplinary and global approach to higher education. Before becoming Lafayette's 17th president, Byerly served in leadership positions at Middlebury College for 13 years, most recently as provost and executive vice president. A member of the Middlebury faculty from 1989 to 2013, she held an interdisciplinary appointment as College Professor and served as a visiting scholar at MIT, Stanford, and Oxford.
Dinner Speaker
Kim Hall
Lucyle Hook Professor of English and Director of Africana Studies, Barnard College
Hall joined the Barnard faculty in 2006. Previously, she held the Thomas F.X. Mullarkey Chair of Literature at Fordham University. She has also taught at Penn, Swarthmore, and Georgetown. Her research and scholarship have been supported by the Folger Institute, the American Council of Learned Scoieties, and the Ford Foundation. She has also received a National Endowment for the Humanities/Newberry Fellowship. She is listed in Who's Who of American Women as well as Who's Who Among African Americans.
Read about the speakers for the "New Models for Higher Education" panel discussion.