Three leaders in higher education will share ideas during a panel discussion on "New Models for Higher Education" moderated by Wendy L. Hill, provost and dean of the faculty at Lafayette. It will be held 1:45 p.m. in the Williams Center for the Arts.
Follow the inauguration conversation on Twitter: @LafCol #LafInaug17 before, during, and after the inauguration. Join the panel discussion "back channel" via @LafCol #NMHE13.
The participants' background information: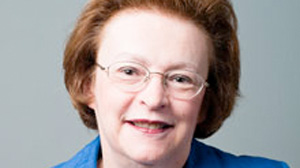 Elizabeth S. Boylan
Director of STEM Education Programs, Alfred P. Sloan Foundation
Boylan joined the Alfred P. Sloan Foundation in July 2011 and directs its STEM (science, technology, engineering, and mathematics) Education programs, including those for underrepresented groups and student retention. She also works with other program directors on developing grants for the foundation's Civic Initiatives program. She came to the Sloan Foundation from Barnard College, where she served as provost, dean of the faculty, and professor of biological sciences for 16 years.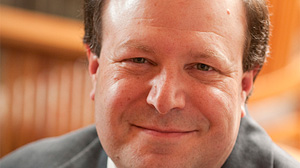 Steven G. Poskanzer
President, Carleton College
Poskanzer was named Carleton's 11th president in April 2010 and assumed the post in August 2010. He is a scholar of higher education law, with a broad range of administrative experience at both public and private universities and colleges. He came to Carleton from the State University of New York at New Paltz, where he served as president for nine years. Poskanzer received his A.B. degree, cum laude, from Princeton in 1980, and his J.D. degree from Harvard in 1983. After briefly practicing law in Washington, D.C., he decided to devote his career to academe.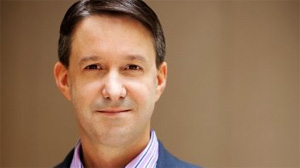 Jeffrey J. Selingo
Editor at Large, The Chronicle of Higher Education
Author of College Unbound: The Future of Higher Education and What it Means for Students
An author, reporter, columnist, and leading authority on higher education, Selingo has spent his journalism career covering colleges and universities worldwide. He is editor at large of The Chronicle of Higher Education and a senior fellow at Education Sector, an independent education think tank in Washington, D.C. From 2007-11, he was editor of The Chronicle, where he worked for 15 years in a variety of reporting and editing roles. His work has been honored with awards from the Education Writers Association, Society of Professional Journalists, and the Associated Press, and he was a finalist for the Livingston Award for Young Journalists.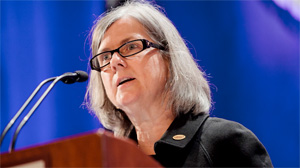 Wendy L. Hill (Moderator)
Provost and Dean of the Faculty, Lafayette College
Hill has served as Lafayette's provost and dean of the faculty since July 1, 2007. In this role, she has helped lead implementation of the College's strategic plan, The Plan for Lafayette, adopted in 2007, which places the academic program at its core and calls for significant new academic resources and curricular initiatives. Curricular advancements have been accomplished in the arts, life sciences, global education, and the integration of engineering and the liberal arts, and a new common course of study for all students has been developed.